These are long exposures – between 2 and 10 seconds. All the effects are in-camera – I just correct exposure and contrast in editing, and crop the composition, to keep a very organic mood.
The parts of the subject that don't move (obviously) register more light. So a quick change of position during the shot will register twice, whereas a smooth change will register a blur. Both can be interesting.
Even the parts of you that stay still will have a softened effect.
The studio has a fan, which can create an interesting effect with light fabrics or long hair.
I'll need a model release form to be completed.
Styling
I bring lots of organzas (and some 'ballerina' skirts) to work with, but classic/period sheers (or even cottons) could be interesting as well.
French knickers or white stockings (hold-ups) might work (I've not tried them).
I think simple makeup works well with these – strong colours can dominate in the images, creating smears. Hair – loose and natural-looking. I think soft curls work quite well.
I don't do any detail-level photoshopping on these images, as it would ruin the organic feel.
If possible, please use plain / muted nailpolish.
Please avoid metal jewellery, as this can can create reflective streaks.
Themes
There are a number of themes evolving from these shoots.
But please don't think you have to copy other shoots – bring your own ideas 🙂
My first objective was to try and get an Impressionist, painterly feel, but different models bring their own moods.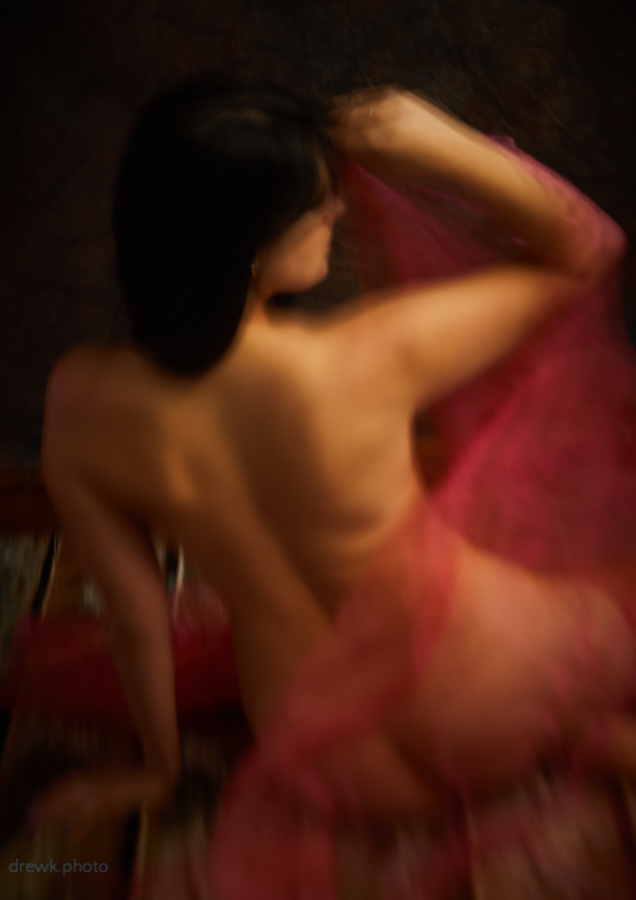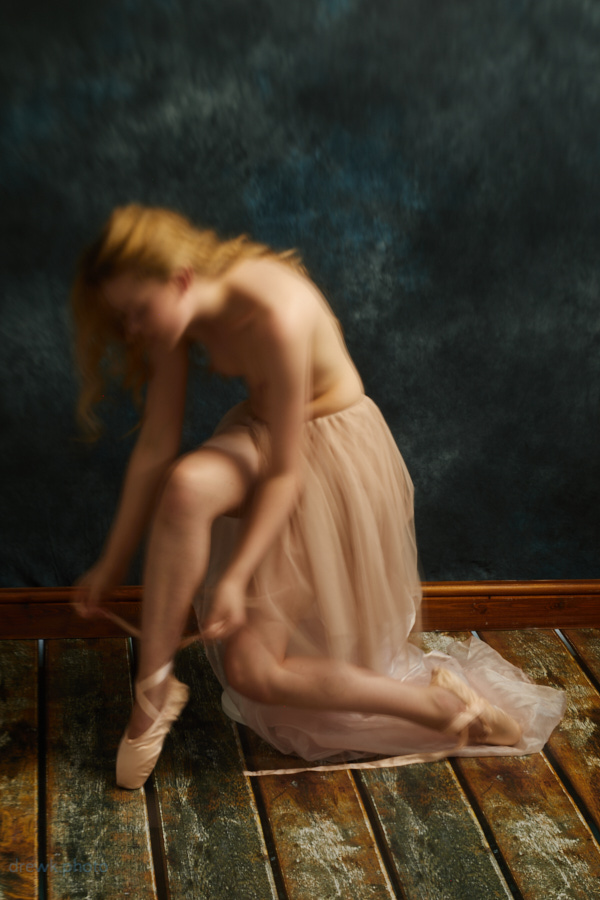 We've tried some classical poses :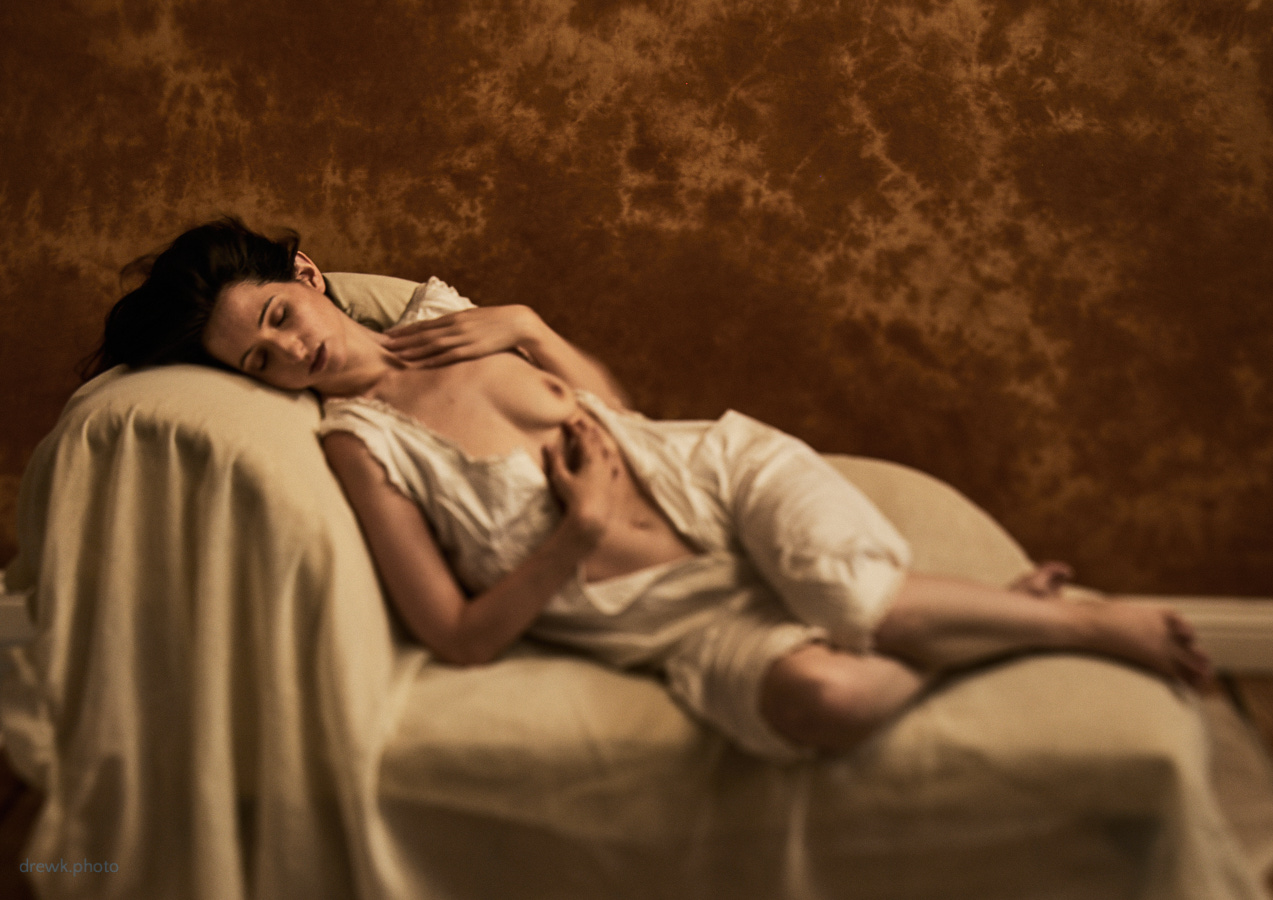 On some of the images, the movement itself creates a form.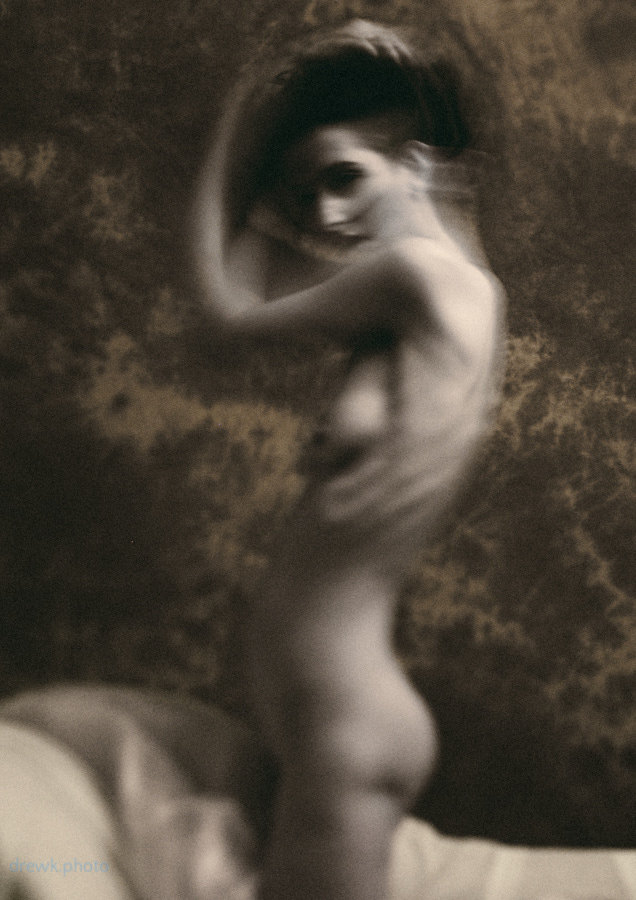 And we've even managed some very abstract compositions :
(I'd like to get more of these)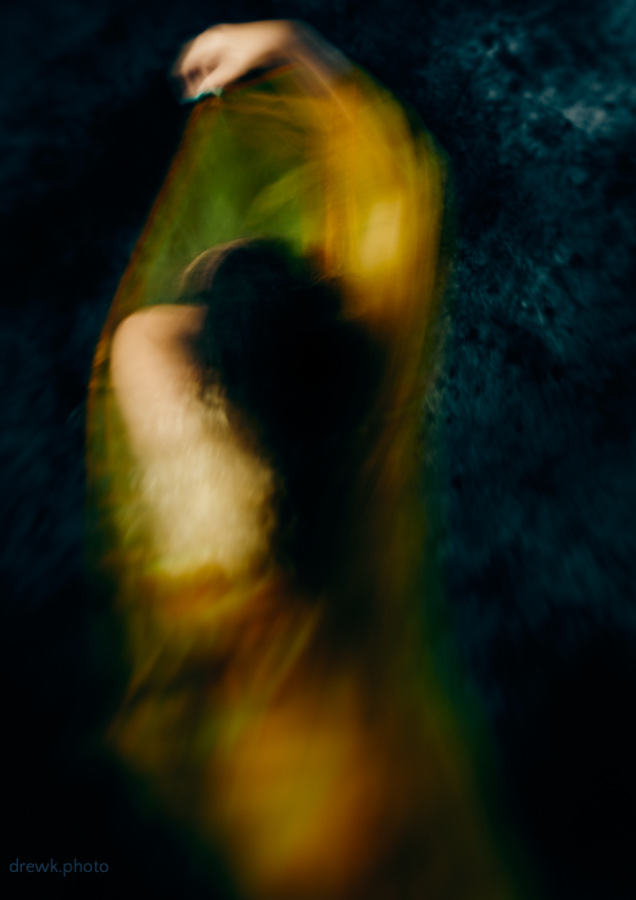 Elle's shoot also gave us some interesting contrasts between her contemporary, strong looks and a 'vintage' image treatment :
Process
Things work very slowly on these shoots.
The camera's mounted on a tripod, and all of the lenses I'm using are manual focus, so there's quite a bit of changing around between shot setups – please be patient with me 🙂
Pinhole
I'm also experimenting with pinhole photographs.
These create a different effect again, but exposures can be 15 seconds.