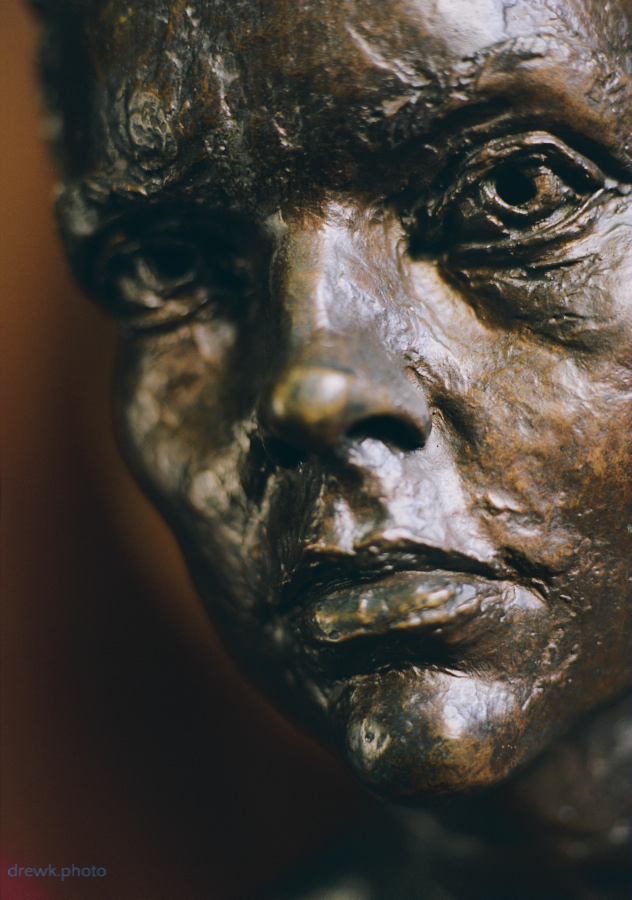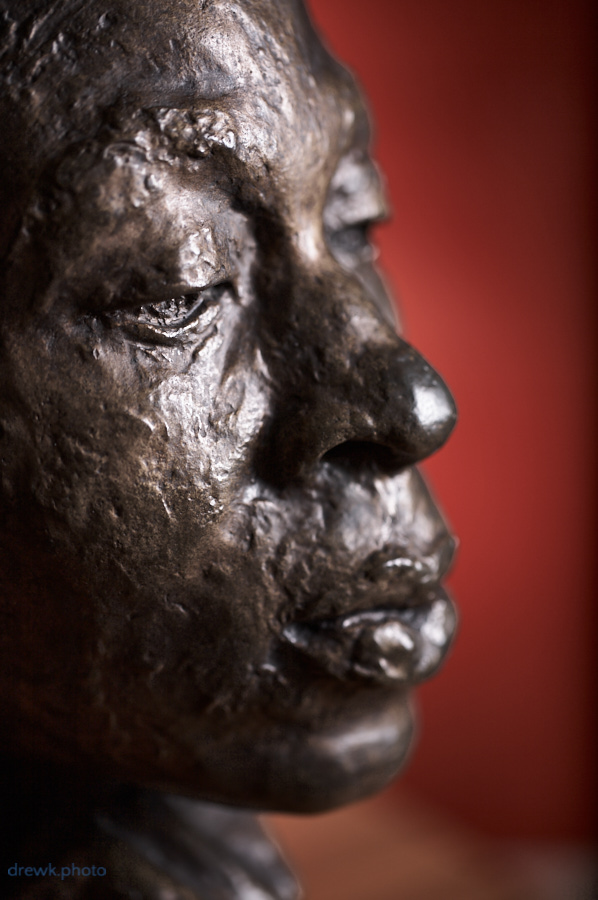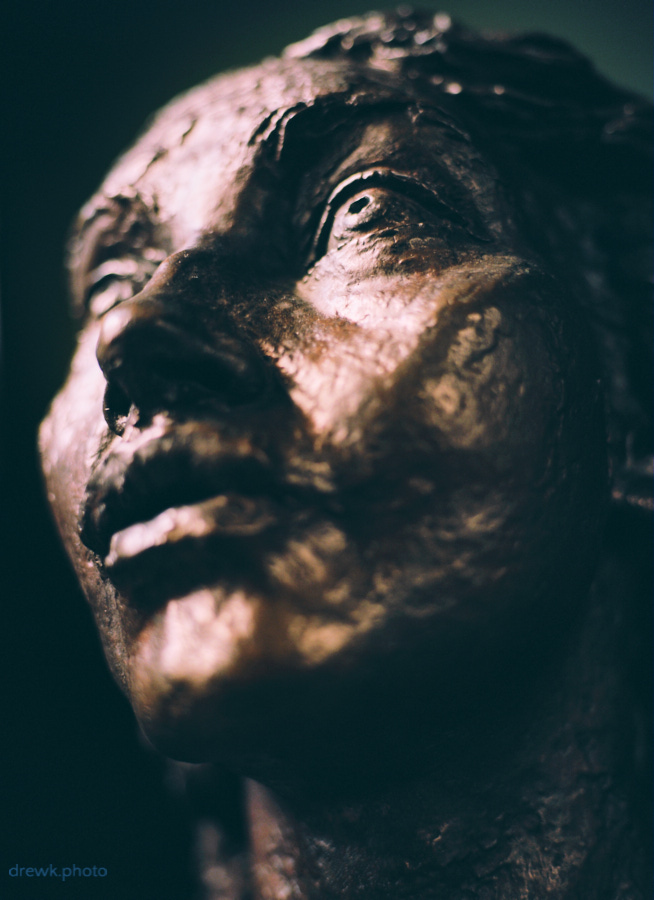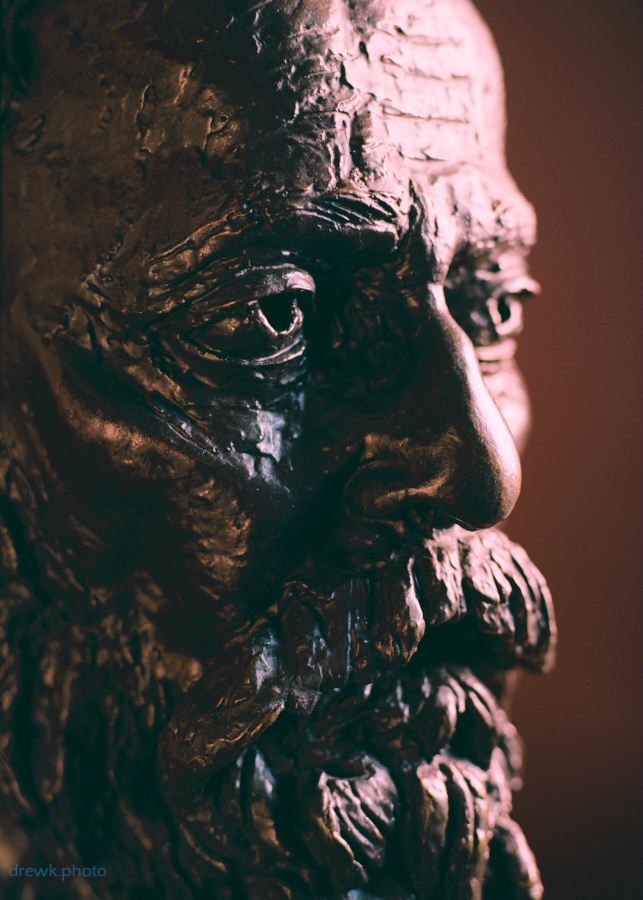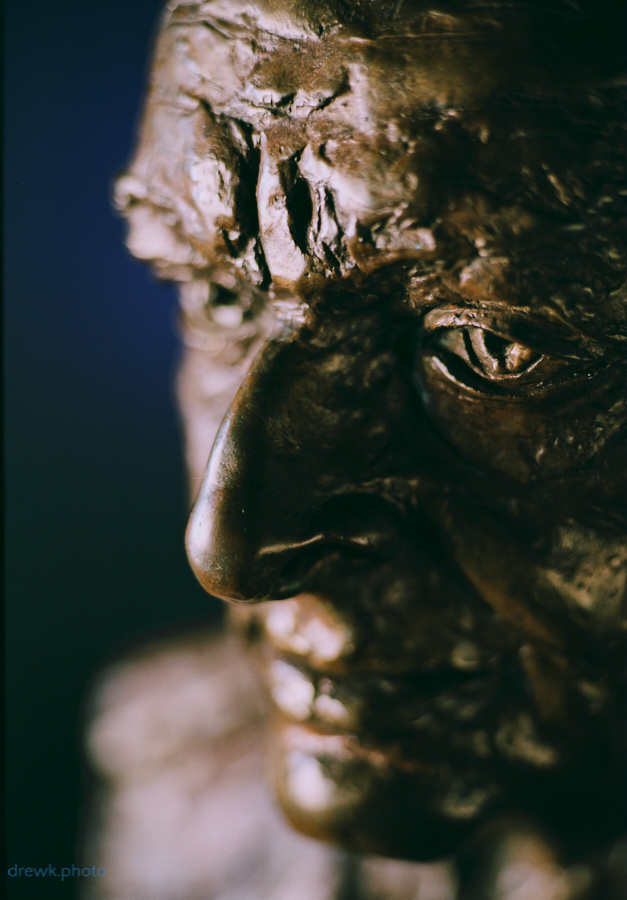 Tap image to pause / resume, swipe to advance
click for the story

There are always two people in every picture: the photographer and the viewer.

Ansel Adams

 

Of course, there are another two people in these images: the sculptor and the sitter.

I was intrigued about making a photograph of someone as they were – or at least as they were portrayed – decades ago. And about the person, rather than the object that represented them.

That is, of course, filtered by the way the sculptor saw them at the time.

But the way we see them can be shaped by the knowledge of what formed those other lives, and of what conspired to bring them to that place, at that time.

And of the paths their lives would follow after those moments.

Background

Historically, the main intent of photographs of art objects has been to record the technical skill of the artist. So - for the photographer - the emphasis has been on showing as much evenly-lit detail as possible.

However, portrait sculpture, perhaps almost uniquely, offers another opportunity - to try and capture the personality of the sitter. By using the language of portrait photography, I've tried to get closer to the art - rather than the technique - of the sculptor.

Thanks

I really must thank the New Art Gallery, Walsall, and curator Jo Digger, for allowing me access to the sculptures in the Garman-Ryan collection. These images are shown with permission from the Gallery.

Some of these images formed my HNC show, at The Public in West Bromwich.

The prints were made by Palm Laboratories on Kodak Metallic paper, to A2 size, and are mounted on DiBond.