I managed a couple of days at the Moseley Folk festival (couldn't make the Friday night – which had Johnny Marr headlining). I'm not going to do much of a write-up for this – you can read Daron Billings' report (and see Wayne's photos) on the GigJunkies report .
It's a couple of years since I've been to the festival, and it's turning into a more eclectic event, with some really innovative music at the edge of (and probably beyond) the traditional (hah) definitions of "Folk".
Arc Iris and Stealing Sheep (in particular) are creating some really original music, while Lau, The Felice Brothers and Lisa Knapp are all innovating from inside the conventions of the tradition.
It's maybe worth an aside that there was a lot of slide guitar (and – more unusually – steel guitar) around at the festival. From Chickenbone John …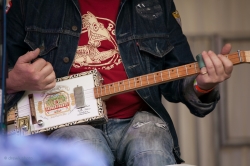 … Lau …
… Tom Hickox's guitarist, Justin Quinn …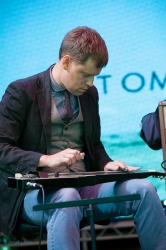 … even Stealing Sheep got in on the act …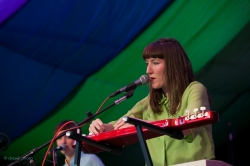 … and of course, the daddy of them all, B.J. Cole, playing with Dan Whitehouse (check out his Wikipedia CV, if you've not heard of him)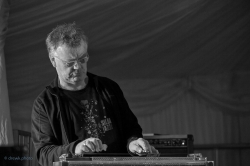 Anyway … here are the photos
Page Index :
Richard Thompson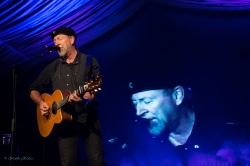 Waterboys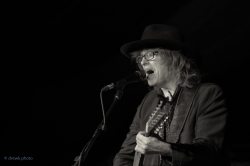 Lau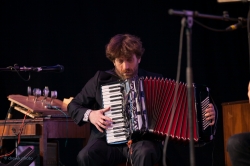 Miles Hunt & Erica Knockalls
The Rails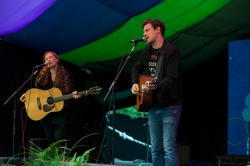 Woods
Lisa Knapp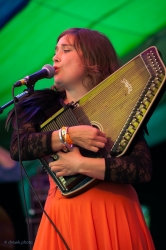 The Felice Brothers
Stealing Sheep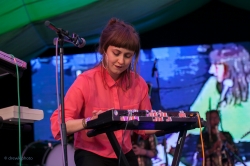 Arc Iris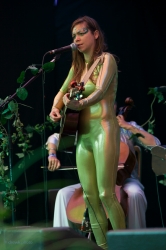 Boat to Row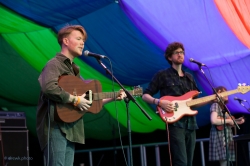 Zervas & Pepper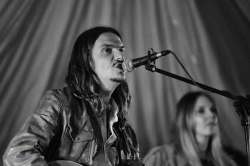 ChickenBone John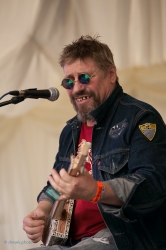 Boo Hewardine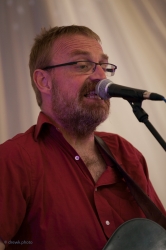 Tom Hickox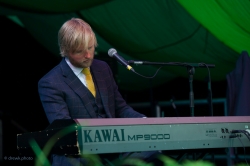 The Old Dance School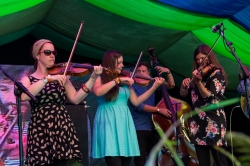 Dan Whitehouse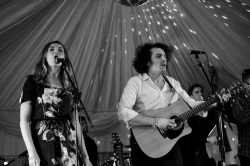 Marissa Nadler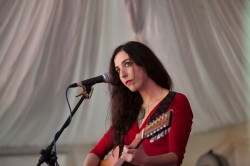 Georgia Ruth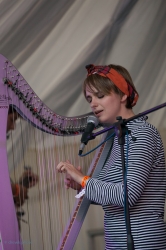 Ólöf Arnalds
Deborah Rose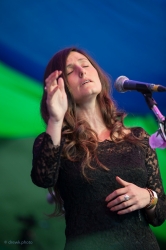 Lisa O'Neill
Olion Byw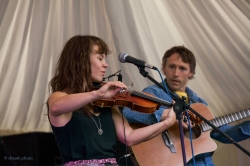 Cannon Street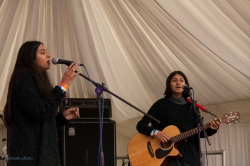 Lords of Thyme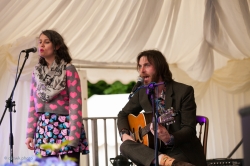 Richard Thompson
Waterboys
Miles Hunt & Erica Knockalls
The Rails